NATURAL HORMONE REPLACEMENT THERAPY
We offer safe, effective hormone imbalance treatment options for men and women at all stages of life.
Natural Hormones, Natural Results
Bioidentical Hormone Replacement Therapy
At Renewed Vitality, our goal is to give patients the most natural results possible with the least amount of side effects. That's why every hormone replacement treatment option we offer uses bioidentical hormones.
Unlike lab-produced synthetic hormones, bioidentical hormones are made using plant-based sources that are biologically identical to what the human body produces. This means your body can use them more efficiently, with less adverse effects than the synthetic versions. You'll achieve a similar balance to what you had when your body naturally produced the amount of hormones it needs to continue operating at optimal levels.
There are several methods for supplementing your body's hormone production with bioidentical hormone replacement. Read on to discover your options or contact us now to get started!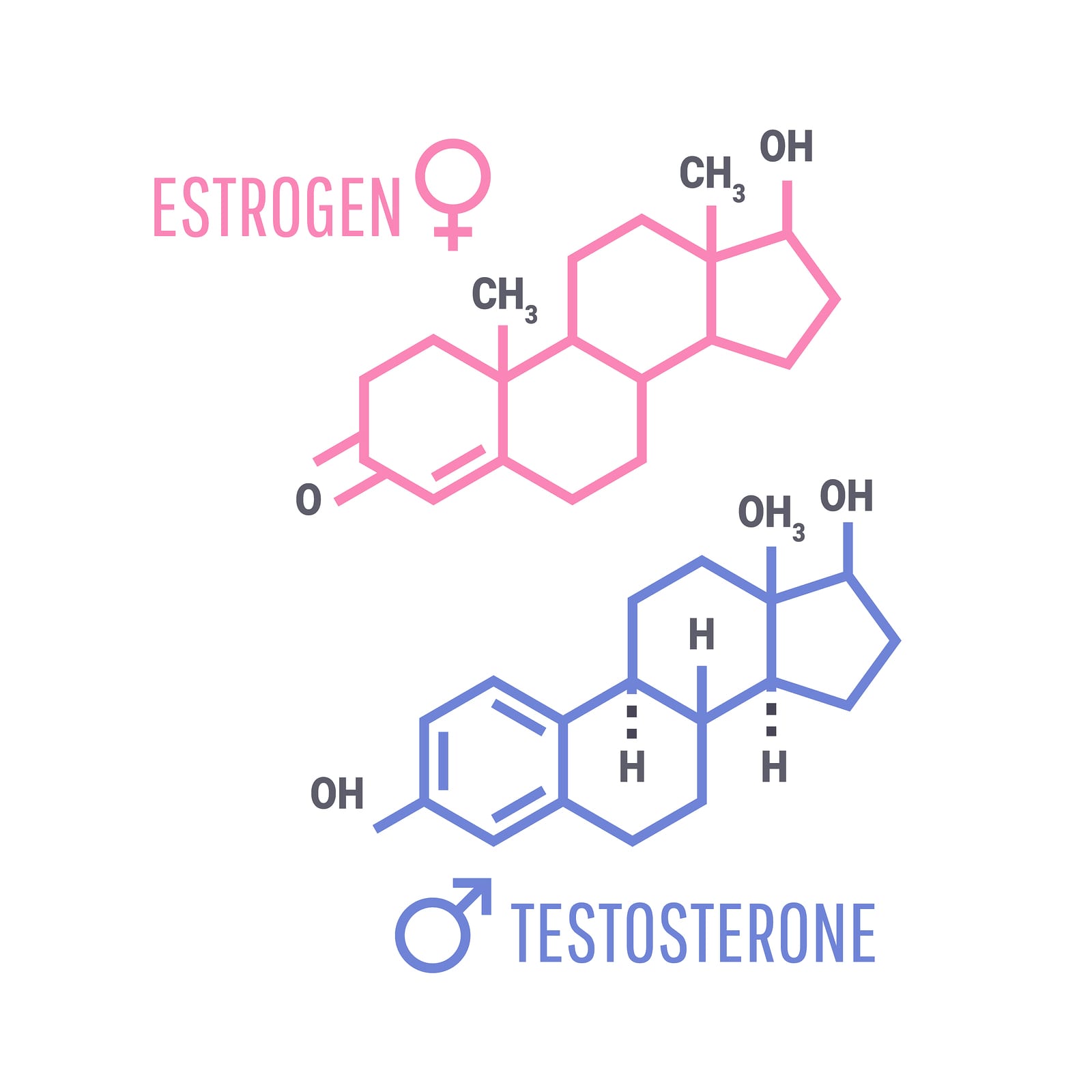 Ready for a positive change?
Hormone Replacement Treatment Options
Pellet therapy, our preferred method for treating hormonal imbalance, is the best way to consistently provide the body with the essential hormones you may have trouble producing by yourself.
With a simple, painless outpatient procedure, we'll insert a pellet containing bioidentical hormones underneath your skin, usually in the thigh, hip or buttocks, to supplement the natural production of estrogen or testosterone. Over time the pellet will release the hormone directly into your bloodstream, returning your body to its normal balance and relieving your various symptoms.
Pellets are both consistent and easy to use. Each pellet lasts anywhere from 3-6 months, at which point you will come back to our office for a replacement. Pellet therapy eliminates the need for constant application of patches or creams as well as the human error that often comes with orally ingested treatments, with less side effects. We find most patients prefer pellets to other HRT options.
Yes, pellet therapy is a safe form of hormone replacement treatment! In addition to being made with all natural, bioidentical ingredients, they have also shown to be safer than other forms of treatment due to the way they mimic the body's natural hormone production processes. Many patients experience less side effects and better results due to pellets distributing hormones directly into the bloodstream.
Creams, Gels, Pills & Patches
We provide personalized treatment plans for every individual patient. If together we decide pellet therapy isn't for you, our practitioner will guide you toward an alternate form of hormone replacement therapy that's the right fit for your lifestyle.
Creams & Gels for Hormone Replacement

These topical treatments must be regularly applied and are absorbed through the skin. They can be a good option for certain patients, and, when used regularly, do provide consistent relief from symptoms.

Hormone Replacement Patches

With hormone replacement patches, treatment is absorbed through the skin much like with a topical cream or gel. Patches are often seen as more convenient because they are less messy and last longer.

Oral Hormone Replacement

This common form of hormone replacement allows the hormone to be orally ingested. Patients must follow their healthcare provider's instructions carefully for consistent relief and to avoid serious, dangerous side effects like stomach or liver damage.
We pride ourselves on our patient first philosophy, offering customized treatments designed specifically for you. There is no cookie cutter solution for hormone imbalance; we truly take the time to listen to your story and develop the best plan of action to meet your individual needs.
Our founder and chief practitioner Becky McClure is a registered CRNP who has spent the past three decades in healthcare. She is the Reading area's pellet therapy expert who has not only been providing this service to men and women suffering from hormone imbalance for over 15 years, but has also been a patient herself. When it comes to the benefits of pellet therapy, Becky can speak from personal experience! She and her staff are here to help.
If you're interested in learning more about how bioidentical hormone replacement therapy can help you get your life back on track, give us a call or send us a message to schedule your consultation today. The road to wellness can be a long journey, but luckily you aren't alone!